Quality Office Signs, Dimensional Letters, and Directories
Sign Installation Services
Officesignstore.com is a reputable company with great dedication to be your source for sign installation projects in any city. Our skilled installers are dedicated with providing our customers expert sign installation; graphics and banners are included. Years of experience help us in delivering results that will satisfy the customer. We understand the importance of presentation and reputation when it comes to installation jobs - our team conducts themselves in a respectable manner to represent our company and to honor your company's reputation.
Feel free to take a look at all the signs, graphics, and banners that we offer. Once you are sure of what you need, request a quote and someone will get in touch with you shortly. If you have any questions, call us at 800-561-6522. We look forward to doing business with you.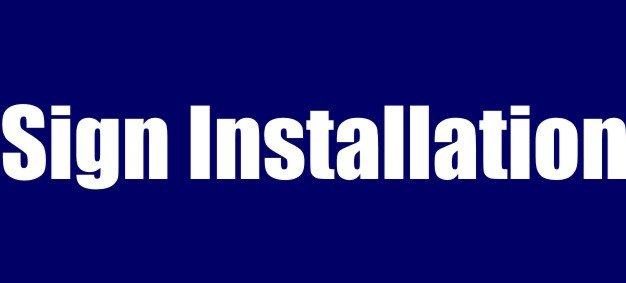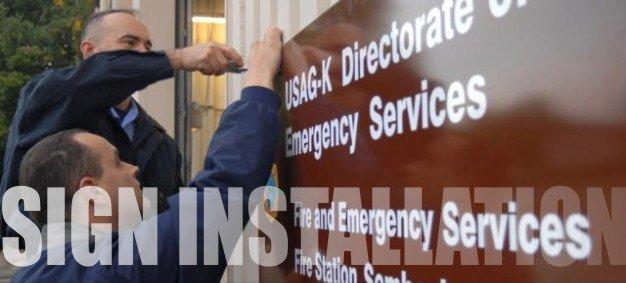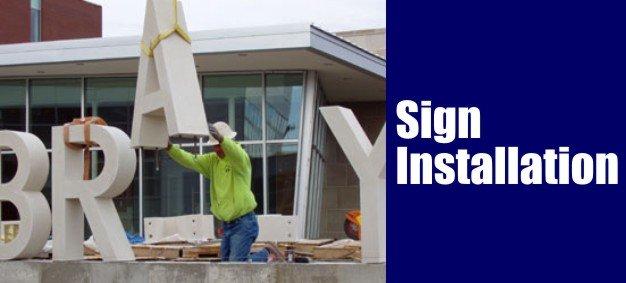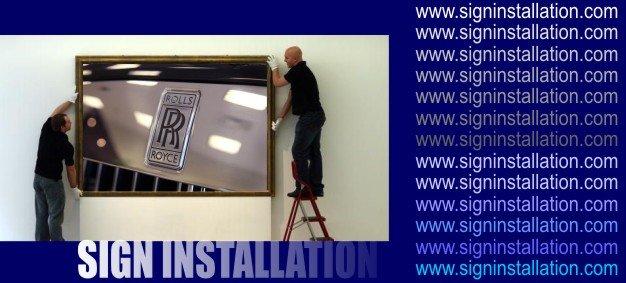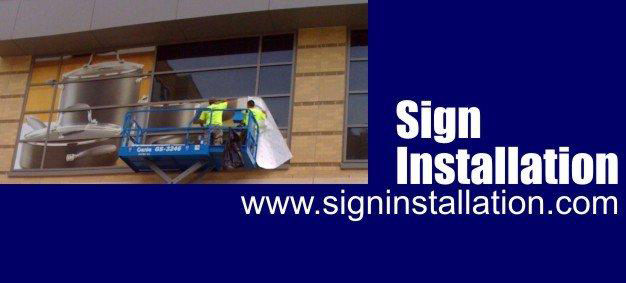 One of the key factors in ensuring that signage is not only attractive but useful is the installation. A lobby sign that is hung crookedly appears unprofessional, and if your office directory sign falls off the wall, well, that's no help to anyone! While most of our signs ship with incredibly simple installation hardware and instruction, our team at officesignstore.com is also more than happy to travel to your location to professionally install signage of any kind for you.

Our installation team is incredibly skilled in getting interior and exterior signs, as well as a range of display types, set up, functional, and looking great. With years of experience, the officesignstore.com installers can bring you unmatchable results in installation of signs, graphics, banners, directories, and just about any other kind of signage you can imagine!

Officesignstore.com leads the signage industry in terms of sign installation. We're highly capable of completing single location and multi-location projects, and our reach is nearly unlimited. In the past, we have completed sign installation projects in all regions of the United States, including successful projects in New York, Los Angeles, Atlanta, Chicago, Washington DC, Philadelphia, Dallas, and countless other cities (small and large) throughout the country.

When you trust officesignstore.com to complete an on-site sign installation project, you're putting your image in the hands of a company that deeply understands that contractors you employ are representatives of your values and have a direct effect on your reputation. That's why we complete every project with integrity, and ensure that our presence at the site of your business or organization doesn't interfere with your work or your reputation. In fact, when you work with us, you can count on your reputation improving due to the professional image that comes with beautifully designed and installed office signs! And needless to say, all of our signage is made with the highest quality workmanship, and backed by impeccable customer service. Our installation technicians only use the best products to install your signs, and make sure that everything is completed and fully functional down to the last detail before packing up for the day.

Please feel free to browse our website and learn more about the many different types of signs that we offer. When you've chosen an office window sign, lobby sign, office directory, changeable letter sign, or anything else, we'd love to talk to you about helping you with a professional installation! If you have any questions or would like to get started on your order, don't hesitate to give us a call at 800-561-6522. We look forward to working for your business or organization!