Quality Office Signs, Dimensional Letters, and Directories
Interior Signs
Companies are always vying for the attention of consumers, and the interior sign industry is no different. You want to do all you can to accurately portray your company's image- and one of the best ways to do this is updating the interior with fresh and interesting designs. Our competitively priced custom designs will guarantee a WOW from your audience. We believe in combining top functionality with the best look possible. We're able to choose from a large selection of materials (including wood, acrylic, aluminum, etc.). Our experience means we will provide you with a product that adds to the ambience of the room you're aiming to bring to life. We have fonts and colors that will fit your brand's unique personality.

For brands that want to adopt a modern look, we suggest ordering interior signs with dimensional logos and letters for a unique 3D effect. Our numerous metals give your order anything from a natural and organic feel to a shiny professional touch. For any order, our interior signs are designed to enhance the look of your interior while providing that missing element of functionality. We're happy to comply with ADA specifications and our team has plenty of experience with incorporating braille and raised letters in accordance with our customer's instructions. We're all about tailoring the process completely to your personal needs and desires.

If you want to provide your customers with directory signs that help them navigate through your office building, interior signs can make great visual guides. You can choose a projecting lobby sign to feature these helpful tips or you can draw your customer's attention with one of our LED-quipped office directories. At OfficeSignStore.com, we have all you the products and services it takes to address your interior signs need. Each order is handled with great attention to detail and professionalism. For other interior signs ideas, give us a call so we can help you with your next project!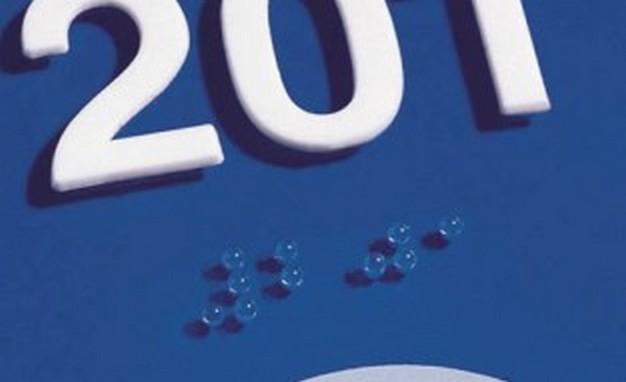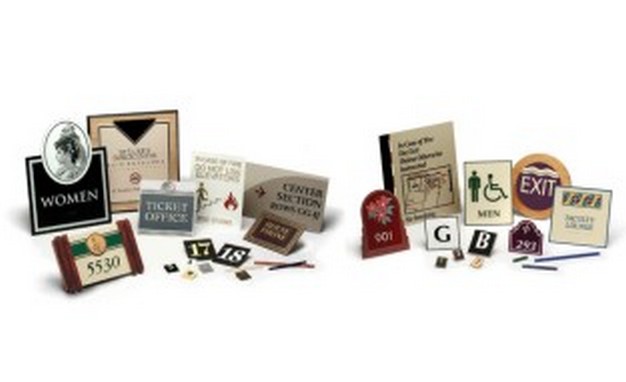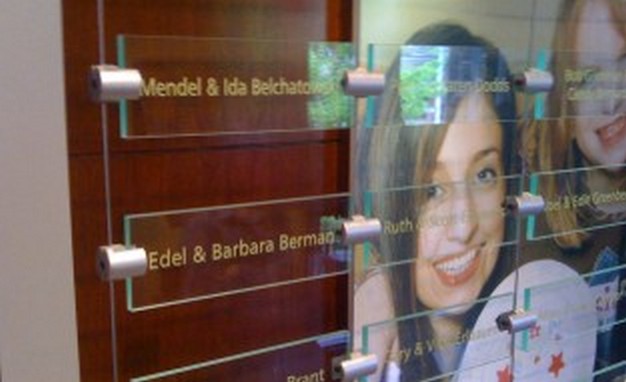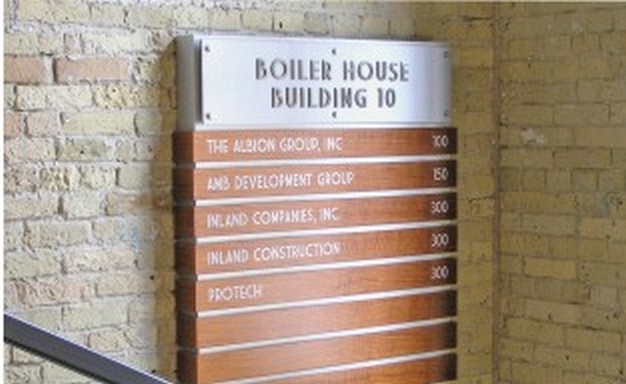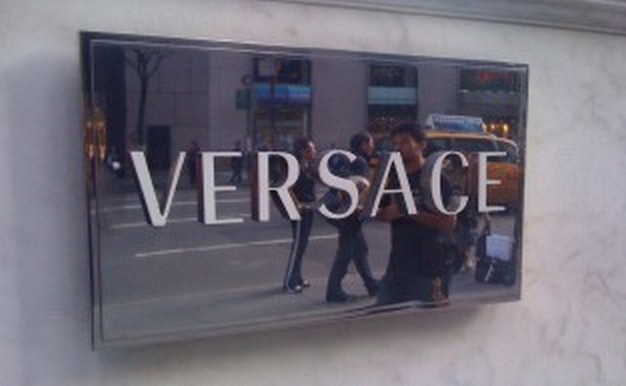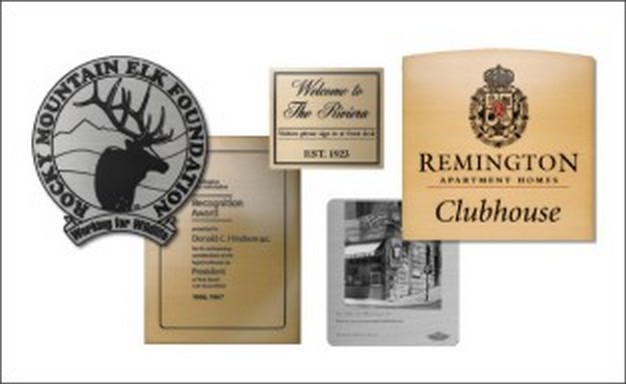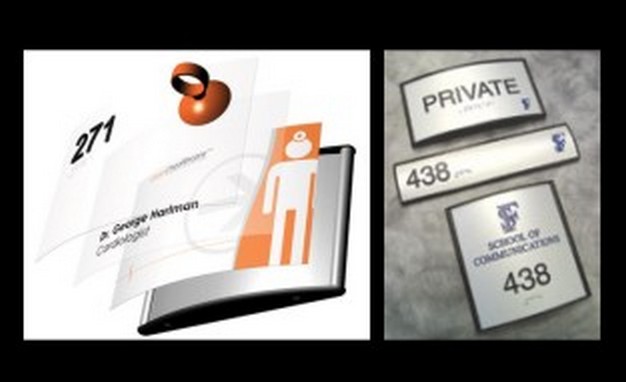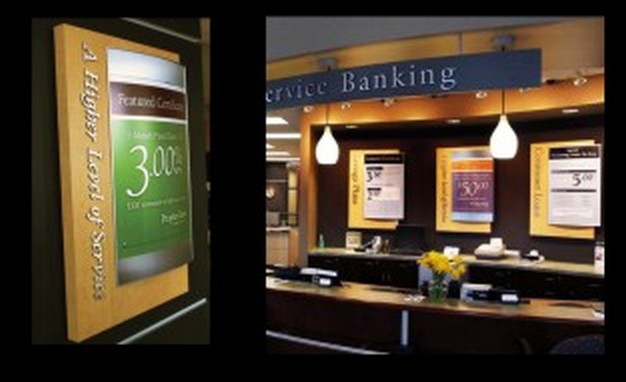 OfficeSignStore.com offers a complete selection interior sign systems. A building project is not complete without interior architectural signage. For those looking for a quick, simple, and affordable solution, we have stock interior signs available in a variety of styles. We also produce custom interior signs that are designed to fit your specific needs and perfectly match the architecture of your interior sign package. Dimensional Letters and Logos are perfect for company names and logos and add a professional touch to your indoor business environment. Digital Displays are the most dynamic and attention getting forms of interior signage. Directional Signs are the ideal way finding solution, providing guidance to visitors. Directories are a complete guide to building navigation at different areas and entries. Projecting Signs increase room visibility in long corridors, great for identifying publicly used areas. Window Lettering is easy to apply and remove if needed and creates a classy look.

Interior Signs plastic letters offer the greatest variety of dimensional plastic letters available today–from traditional to ornamental and script. OfficeSignStore.com high standards will mean you get the highest quality letters, with the fastest delivery, at the lowest possible price, all with a Lifetime Guarantee. OfficeSignStore.com manufacturers 3 different lines of plastic letters. Available in over 30 standard colors and virtually any style under the sun. Your search for your interior signs using plastic letters is about to come to an end.

Interior Signs Metal is as timeless as our need to communicate with words in creating signs, each metal letter is manufactured one-by-one in aluminum, bronze, brass, copper or steel using up to twenty distinct manufacturing steps. Yet prices remain competitive because of our tailored production processes and seasoned professionals. Our numerous metal finishes give you the choice of dazzling shine, brilliant color, or natural and antiquated metal. Combine these finishes with an extensive selection of letter styles to design signs that reflect your individual image.

Interior Signs plaques are Cast, Architectural, Etched, or those requiring ADA specifications, Gemini can create the marker, seal or plaque you need in just a few days. While many plaque manufacturers need 4 to 6 weeks to deliver your plaque, we can ship your plaque in just 8 working days after approval of your artwork – all with NO extra charges and NO hidden fees. We use a variety of methods to manufacture your plaque – all using prime materials of the purest alloys. Whether you require lead and mercury free bronze, high-grade aluminum, lead-free brass or #304 or even #316 stainless steel, OfficeSignStore.com has the metal you need to make a lasting impression. Recognize someone for a job well done, a retirement, winning an award, memorialize a loved one or commemorate a historic place Incredible Variety and Breathtaking Detail

Interior signs help your clients by guiding them on the path leading to their destinations. Now that interior signs are regulated by the ADA, they have many different features and characteristics, including Braille and raised letters. High quality interior signs are great for informing people about their location inside a building and they help them get to where they want to go. Interior signs are extremely to install and replace incase you need to change the information written on them. More and more companies are choosing to use interior signs for their ease of installation. All of our interior signs come with a drill pattern, the hardware required to install, and the graphic needed. Customers can install our high quality interior signs without the need of hiring an outside contractor. OfficeSignStore.com allows you to custom design your high quality interior sign with ease. Customers can design the interior sign they need in order to portray their facility in the manner they prefer. These mountable Prestige acrylic interior sign panels have become extremely popular due to their professional appearance, easy installation, and variety of customizable options. Choose from clear, frosted, brushed gold or brushed silver panels depending on your office and style. All hardware and standoffs of your choice in colors are included, along with simple instructions on how to install them. These are terrific for office lobbies and suite signs. ACRYLIC INTERIOR SIGN PANELS CAN BE MADE ADA COMPLIANT WITH BRAILLE AND TACTILE TEXT. We look forward to talking to you about your upcoming interior sign project.